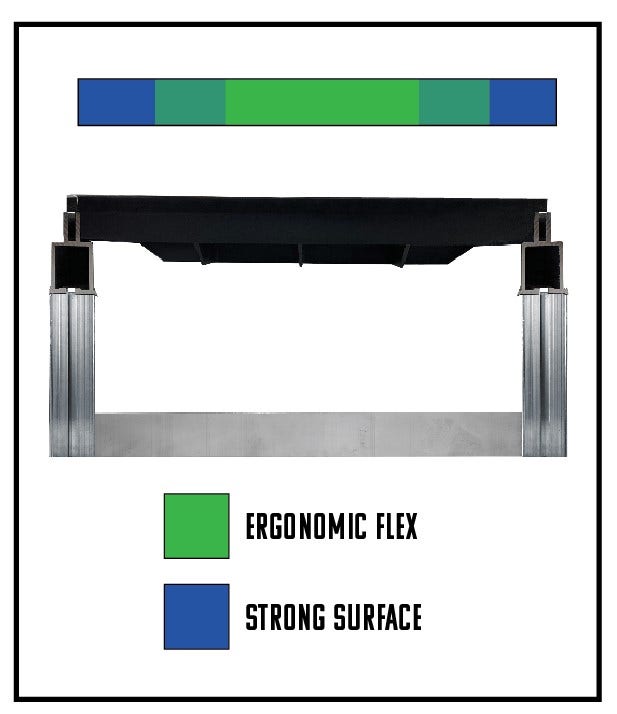 Each FOUNDTION tile boasts a load rating 400 lbs!
This load rating has a built-in safety factor of 4:1. An individual tile will not fail until the load approaches 1,600 lbs. far exceeding the expectations for a work platform.
The FOUNDATION platform system is built on a structural aluminum frame designed to withstand much greater stresses (up to 29,000 lbs of force) than required for a work platform.
Keeping employees safe is the priority number one!