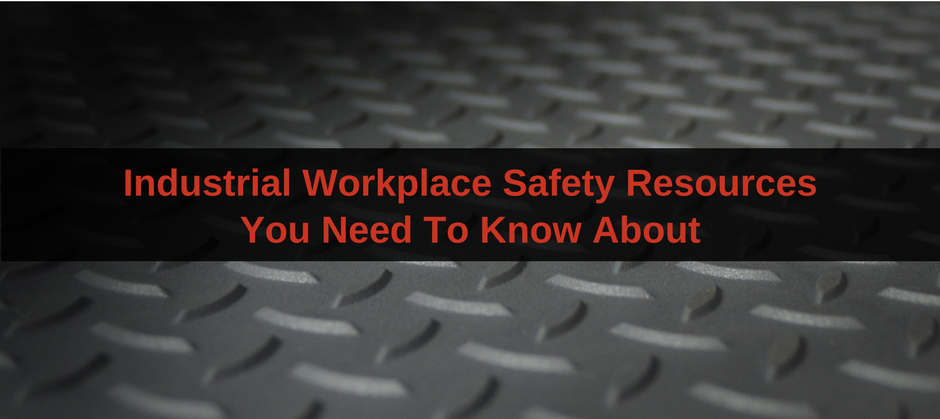 According to the Bureau of Labor Statistics 2014 Census of Fatal Occupational Injuries, 4,821 people – more than 13 per day – died while doing their jobs. Industrial workplace safety is at the heart of every product that we manufacture. Our passion for workplace safety begins in our own place of business. We're always on the search for helpful resources to help keep our employees safe while on the job.
Here are a few workplace safety resources we've found to be most helpful:
The National Safety Council eliminates preventable deaths at work, in homes and communities, and on the road through leadership, research, education and advocacy. For 100 years, the National Safety Council has been the leading safety advocate preventing unintentional injuries and death. Go to NSC.org and you will find very helpful resources related to:
Safety at home
Safety at work
Safety on the road
With the Occupational Safety and Health Act of 1970, Congress created the Occupational Safety and Health Administration (OSHA) to assure safe and healthful working conditions for working men and women by setting and enforcing standards and by providing training, outreach, education and assistance. Go to OSHA.org and you will find pages and pages of helpful information related to workplace safety including but not limited to the following subjects:
By Sector:
Construction
Health Care
Agriculture
Maritime
Oil and Gas
Federal Agencies
Special Initiatives:
Safety and Health Programs
Communication Towers
Heat Safety Campaign
Poultry Processing
Temporary Workers
Fall Prevention
Workplace Violence
EHS Today, formerly known as Occupational Hazards, informs safety, health and industrial hygiene professionals in the manufacturing, construction, and service sectors about trends, management strategies, regulatory news and new products that help them provide safe and healthy work sites. Visit www.ehstoday.com for the latest occupational health, safety, environment and risk management news.
Safety & Health magazine, published by the National Safety Council, provides coverage of occupational safety news and analysis of industry trends. You can find helpful resources on this site related to:
Animal safety
Driving safety
FACE reports
Hand tools
Heat stress
Office safety
Safe lifting
Workplace exposure
Workplace violence
Workstations
We hope you find these worker safety resources as helpful as we have. We're looking forward to seeing you at the NSC Expo on Sept. 25-27th!