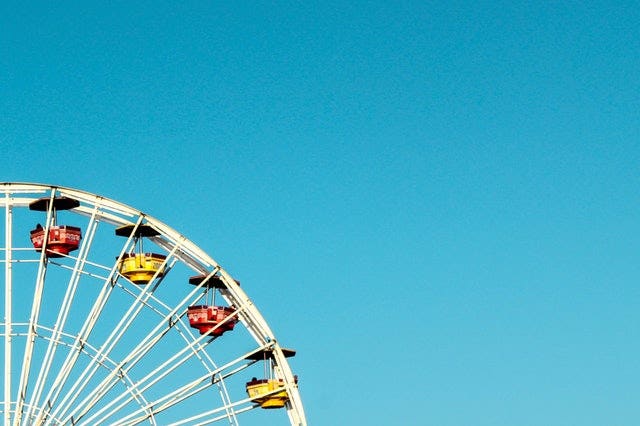 If you have ever been to a theme park, you know how your feet, legs, the entire body can feel after a fun-filled day of walking and standing in line. This is not a complaint. I love theme parks. For a brief time you get to experience a different world.
What's it like to work at a theme park?
My experiences got me to thinking of what it must be like if you work at a theme park. In my business, we talk a lot about Industrial Athletes, people who stand 8-10 hours a day on production lines. I would expect those who work in theme parks have the same aches and health issues, as they stand all shift too. In concessions or stores, at ride entrances, and entrance to the park itself.
A recommended investment for theme park workers.
It would be a great investment for theme parks to install anti-fatigue mats and flooring. The expediency in their ROI in such a short time, it would be magical. Anti-fatigue mats would improve morale as they would reduce fatigue and other health issues, such as MSD's (Musculoskeletal Disorders) that would then lead to a reduction in absenteeism and workman's' compensation.
A solution for workers... and patrons.
Expanding on this concept, the theme parks could install ergonomic flooring in the turnstile lines for their patrons. The effects of anti-fatigue could then extend to customers as well, making a much more enjoyable experience, and the ability to stay longer at the theme park.
Where to begin.
All types of matting and flooring products are available, that withstand different environments. Wet areas, like in theme parks, or outside areas that have sun. A variety of colors as well, to match the fun atmosphere, while also reflecting the rays, keeping the ground cooler than concrete. I do believe if theme parks had anti-fatigue matting and flooring my days spent there would be even longer extending the fun!
We can help you find the perfect flooring/ matting solution for your theme park workers. Contact us today!